« ISBN452903898X | Main | ISBN483471456X »
September 07, 2005
ISBN483472235X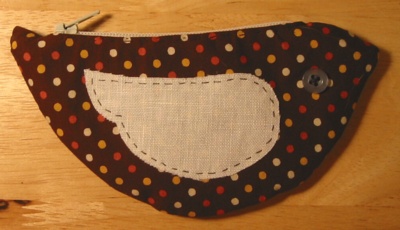 at craftlog
review with pictures at Angry Chicken
bird purse and inside by Handpicked.
and bird bag #2 by whittycism
bird bag and in progress by Poohza's Ponderings
cosmetics bags + translation, another bag + pattern, and another bag at small hands
Posted by craftlog at September 7, 2005 07:17 PM
Comments
Thank you for putting this blog together - so cute! It's so compact, everything in one place.
It took me some tinkering to retrieve more information [since I do not speak or read Japanese], but I think I have it now.
As it looks, Amazon.de or .uk cannot order this book directly. Does anyone know how and where Europeans can buy these books?
Posted by: mademoiselle a. at July 17, 2005 05:52 PM
Thanks! If you follow the "online bookstores" link on the sidebar, there's a list of places to buy. I'm not 100% sure which ones of them ship to Europe, but I'm pretty sure Amazon Japan does. Good luck! As I get more readers, hopefully I'll collect more European shop links and locations.
Posted by: Maitreya at July 17, 2005 06:15 PM
Bird bag by Handpicked (http://flickr.com/photos/handpicked/):
http://flickr.com/photos/handpicked/28287274
http://flickr.com/photos/handpicked/28287273
Posted by: Rosa at July 26, 2005 04:49 AM
Hi, just stumbled into your blog. Lovely! I just got that Japanese craft book too. Nice to see the different variations of the bag. :)
Posted by: laura y at August 30, 2005 02:29 AM
Post a comment